Periodic Driver CPC
JAUPT Periodic Training
The Driving Standards Agency in GB and the Driver & Vehicle Agency in NI, have formed, the Joint Approvals Unit for Periodic Training (JAUPT), they approve and quality-assure training centres and courses for both PCV and LGV. JAUPT ensures that a consistent approach to training centres and courses is maintained across the haulage industry.
Periodic training is continuing professional development for bus, coach and lorry drivers.

All drivers must undertake 35 hours of training in every five-year period. The minimum length of a training course that contributes to the requirement is seven hours.


JAUPT Approved Training Centre
Courses and training centres must be approved by JAUPT on behalf of the competent authority for the delivery of periodic training. The content, title and method of delivery of each training course are subject to review during the approval process. The seven hours excludes any breaks or administration time, only direct training and contact time (time with a trainer) count towards the periodic training requirement.

Periodic training is designed to improve the knowledge of the driver and it will include courses such as working time directive, daily checks, tachograph regulations and safe and fuel-efficient driving. There are no tests or exams involved but training centres will be required to evaluate each course to ensure that those attending have benefited from the training that they have received.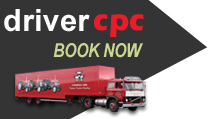 Questions?
If you have any questions, anything at all we are here to help. Please call us on 01290 425164 or
drop us an email
.